PMC full text:

Copyright

© 2013 Carter et al.; licensee BioMed Central Ltd.

This is an Open Access article distributed under the terms of the Creative Commons Attribution License (

http://creativecommons.org/licenses/by/2.0

), which permits unrestricted use, distribution, and reproduction in any medium, provided the original work is properly cited.
Figure 5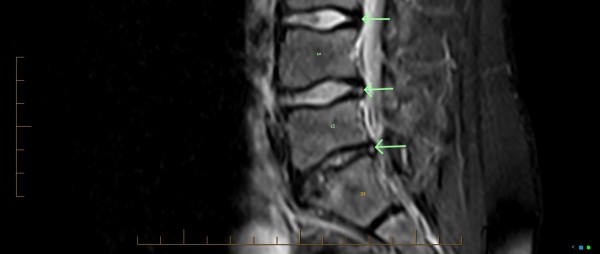 MRI, sagittal STIR midline image. Annular tears are seen as posterior annulus fibrosus hyperintensity (bottom two arrows pointing to white dots) at L4/5 and L5/S1 discs. Compare with low signal (dark) of the normal L3/4 disc (top arrow).