Journal of Alternative and Complementary Medicine
PMC full text:

Copyright

© Cheryl Hawk et al. 2020; Published by Mary Ann Liebert, Inc.

This Open Access article is distributed under the terms of the Creative Commons License (

http://creativecommons.org/licenses/by/4.0

), which permits unrestricted use, distribution, and reproduction in any medium, provided the original work is properly cited.
FIG. 1.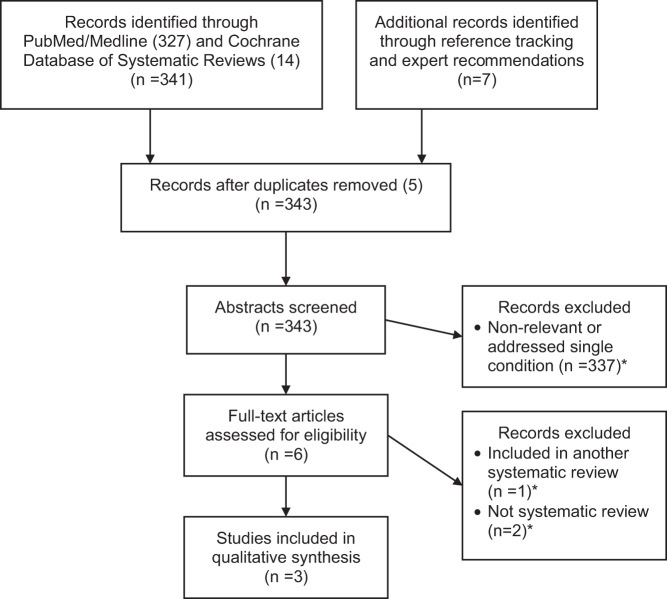 PRISMA flow diagram for first-stage literature search. Excluded studies listed in Supplementary Data.