PMC full text:

Open Access

This article is distributed under the terms of the Creative Commons Attribution 4.0 International License (

http://creativecommons.org/licenses/by/4.0/

), which permits unrestricted use, distribution, and reproduction in any medium, provided you give appropriate credit to the original author(s) and the source, provide a link to the Creative Commons license, and indicate if changes were made. The Creative Commons Public Domain Dedication waiver (

http://creativecommons.org/publicdomain/zero/1.0/

) applies to the data made available in this article, unless otherwise stated.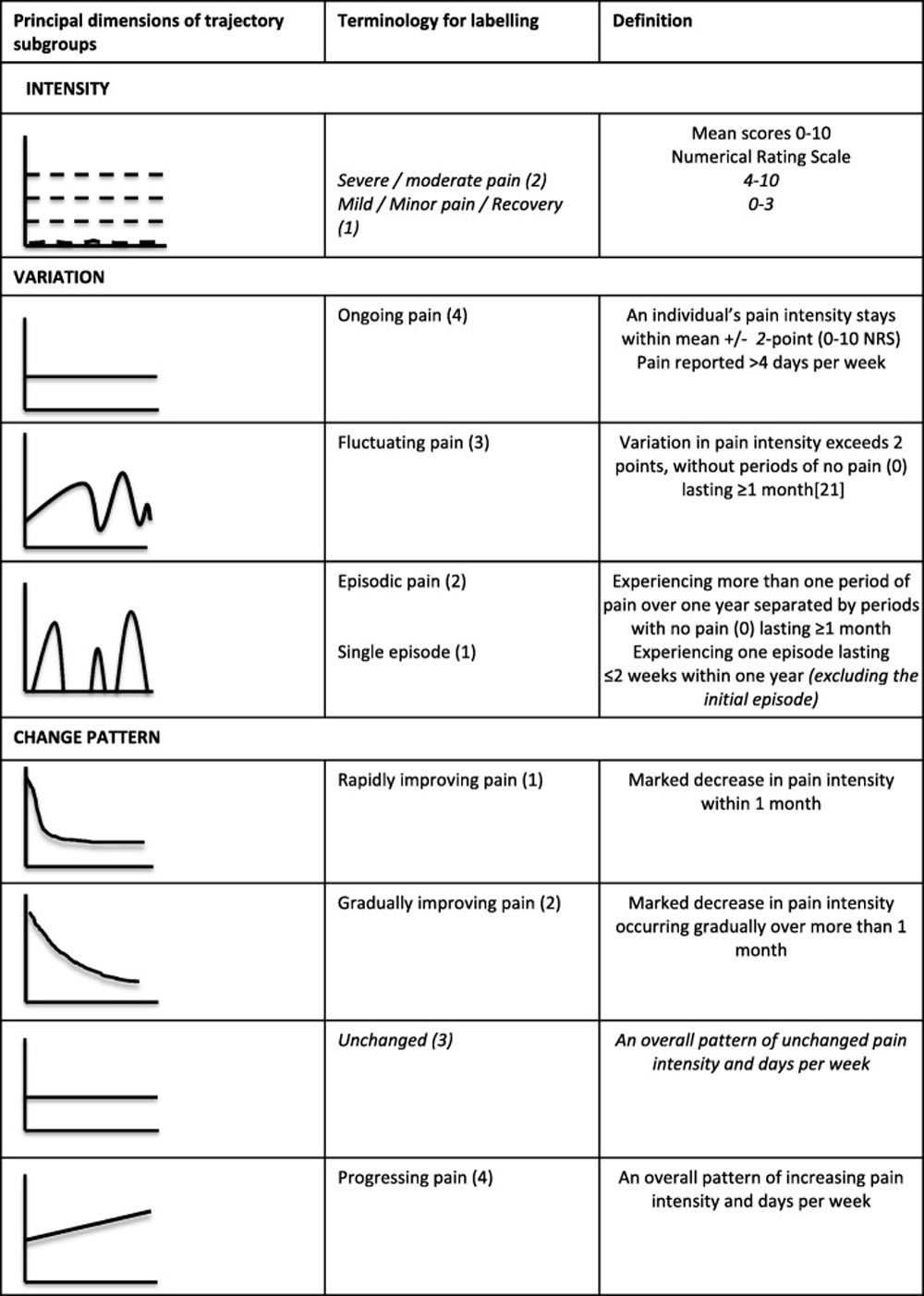 Trajectory definitions as defined by Kongsted et al., modified for the present study to include the initial episode.
The pain intensity has been changed from four to two episodes, and the category for the 'unchanged' pain pattern
has been added. Modifications indicated in italics. The numbers in parentheses after the labelling refer to the numbers
in Additional file 1.