PMC full text:

Copyright

© 2008 Lafond et al; licensee BioMed Central Ltd.

This is an Open Access article distributed under the terms of the Creative Commons Attribution License (http://creativecommons.org/licenses/by/2.0), which permits unrestricted use, distribution, and reproduction in any medium, provided the original work is properly cited.
Figure 1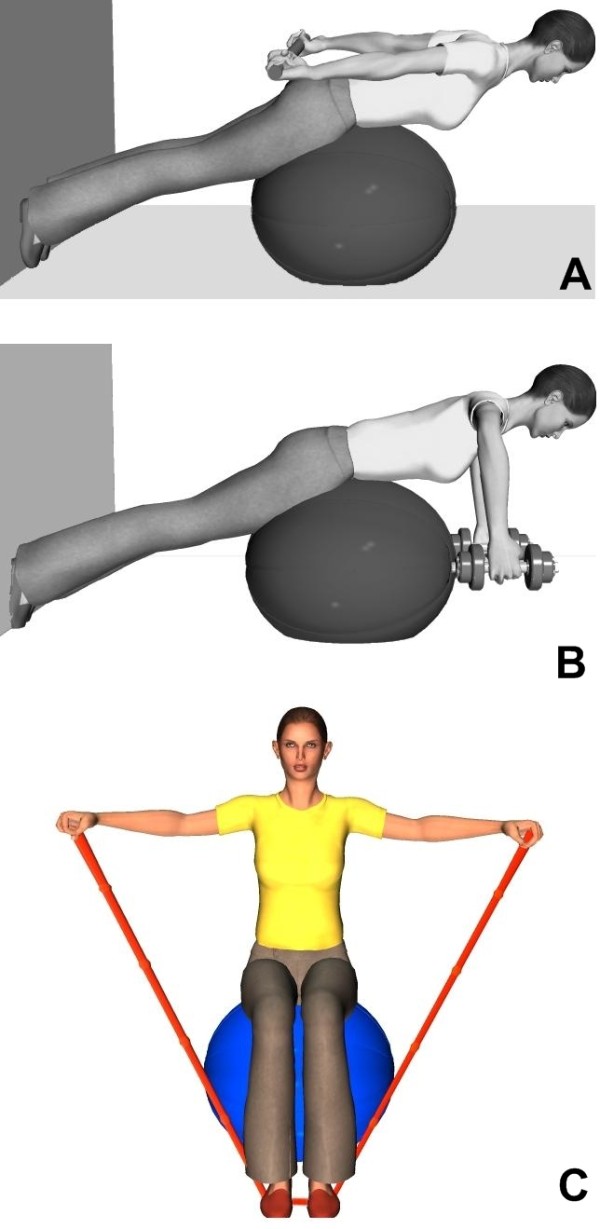 Example of paraspinal, neck and shoulder girdle muscle-strengthening exercises.
A) Sorenson type exercise with isometric contraction to keep the shoulder in extension and the scapulas in adduction.
B) Sorenson type exercise with thighs and hips supported on a Swiss ball. Isometric paraspinal contraction combining
adduction/abduction of the scapulas.
C) Isometric lateral shoulder raises with elastic resistance. The exercise could be performed sitting on a stable surface
(e.g. a chair) or on a Swiss ball.